Coronavirus Variants Part 1: New York City
Today I wanted to review what we know about the NYC Variant and other variants found in NYC. Very little genomic sequencing was done in the US prior to February 2021. Since then NYC surveys approximately 1100 viruses per week from samples obtained and sequenced in labs here - a very exhaustive process. I follow the weekly reports to see what variants are circulating, and today outline the variants as of 5.4.21 and review a report from MMWR (the CDC weekly bulletin) on the NYC Variant. In the first genomic data reported (2.14.21) the NYC variant (B.1.126) accounted for 29% of the variants, the UK variant (B.1.1.7) was 7%, and other variants accounted for 0-1.2%. Now the NYC variant was 36.7%, the UK variant was 41.5% and only the P.1 Brazilian variant was >1% at 3.6%. The UK variant definitely increased demonstrating its increased transmissibility. The NYC variant has increased, but it's trajectory is much slower than the UK variant.
NYC Variant: There are two subgroups of the NYC Variant, which was originally isolated from an immune deficient patient in Manhattan. Now the dominating subgroup of the circulating NYC variant is the one which contains the E424K "EEK" mutation - which is present in both the South African and Brazilian variants. The CDC, after studying patients with either the NYC or UK variant concluded:
1. The NYC variant does not cause more severe disease. 2. It is not associated with breakthrough cases after vaccination. 3. It does not cause more reinfections in patients who had Covid-19. 4. 71% of patients are symptomatic. Much more testing and analysis is needed, but this is a good start. See Below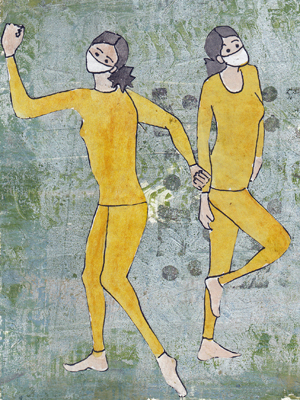 The next Blog Post, Part 2, will review data on variants in other countries: There is data from Israel on the efficacy of the Pfizer vaccine against the UK and South African variants. But there are also studies that are reported from Qatar and I will need to look at them before I can pass along the information.